Slide Filing System, Metal - Tanner Scientific
Slide Filing System, Metal - Tanner Scientific
BUILD YOUR SLIDE FILING SYSTEM!
1.  The Base
Sturdy base to hold 6 drawer slide cabinet.
Available in brown.
2. Slide Cabinet
6 Drawers with black pull knobs per cabinet.

Cabinets lock together to protect against movement of cabinet and conserve space.

Each cabinet (6 drawers) accomodates up to 5,000 slides.

Each drawer comes with a foam stop block to keep slides standing upright when the drawer is not completely full.

Dimensions: 18 3/4″ x 15 3/4″ x 5″H

Available in brown.
3.  Stack Cabinets on base and together (up to 10 high) to keep storage in one area.
| | | | |
| --- | --- | --- | --- |
| case | 5078W90 | $180.00 | |
| case | 5078W | $180.00 | |
| case | 5078B | $180.00 | |
| case | 5078G | $180.00 | |
| case | 5078Y | $180.00 | |
| case | 5078P | $180.00 | |
| | | | |
| --- | --- | --- | --- |
| box | 5077W90BX | $40.00 | |
| case | 5077W90 | $280.00 | |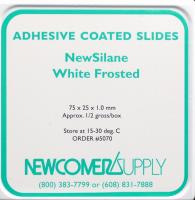 | | | | |
| --- | --- | --- | --- |
| 1-10 boxes | 5070 | $58.00 | |
| 11-19 boxes | 5070 | $49.80 | |
| 20+ boxes | 5070 | $43.70 | |