Saccomanno Collection Fluid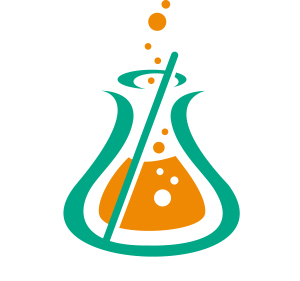 (use: For collection and pre-fixation of cytology specimens.)
SOLUTION:
| | |
| --- | --- |
| | Gallon |
| Saccomanno Collection Fluid | Part 1361B |
| |   |
| | 60 ml vial, 30 ml fill (50/cs) |
| Saccomanno Collection Fluid Vial | Part 1361D |
For storage requirements and expiration date refer to individual bottle labels.
APPLICATION:
Newcomer Supply Saccomanno Collection Fluid is a ready-to-use cytology pre-fixative and sample preservative, and fluid of choice for collection of sputum specimens.  Saccomanno Collection Fluid also provides a variety of applications for collection and transport of cytology specimens, such as:
Fine need aspirates (FNA)
Urine samples
Urinary tract washings
Bronchial washings and brushings
Bronchoalveolar lavage (BAL)
Gastrointestinal specimens
Saccomanno Collection Fluid works to partially fix and stabilize cytology specimens, protecting cells from decomposition and autolysis when specimen transport is required or when cytopreparation is delayed.  Mucoproteins will remain suspended in the collection fluid and cells can be reclaimed with centrifugation.
METHOD:       
Fixation: Add equal volume of Saccomanno Collection Fluid to cytology specimen.
For brushes, add enough collection fluid to fully cover.
Solutions:  All solutions are manufactured by Newcomer Supply, Inc.
FIXATION PROCEDURE: 
After cytology specimen is collected and received in the laboratory, add equal volume of Saccomanno Collection Fluid to specimen that will be transported or held for an extended amount of time prior to cytopreparation.

See Procedure Note #1.

Store and/or transport specimen according to suggested temperature specifications for specimen type.
Proceed with cytology sample fixation and processing method for specific specimen type.

See Procedure Note #2.
PROCEDURE NOTES:
Refer to laboratory guidelines for length of time a specific cytology specimen type can be held fresh prior to processing or addition of Saccomanno Collection Fluid.
Saccomanno Collection Fluid is considered a cytology pre-fixative and not a substitute for final specimen fixation in appropriate strength alcohol.
REFERENCES:
Carson, Freida L., and Christa Hladik Cappellano. Histotechnology: A Self-Instructional Text. 4th ed. Chicago: ASCP Press, 2015. 318-321.
Kini, Sudha R. Color Atlas of Pulmonary Cytopathology. New York: Springer, 2002. 7-21.
Koss, Leopold G., and Myron Melamed, eds. Koss' Diagnostic Cytology and Its Histopathologic Bases. Fifth ed. Philadelphia: Lippincott Williams & Wilkins, 2006. 1570-1594.
Modifications developed by Newcomer Supply Laboratory.