Hydrochloric Acid 5%, Aqueous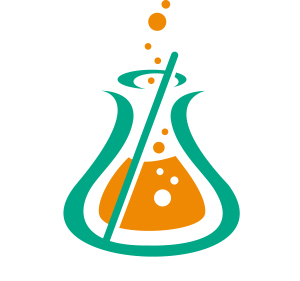 (use: For acid cleaning glassware prior to silver, calcium and iron staining.)
SOLUTION:
| | | | |
| --- | --- | --- | --- |
| | Part 12086A | Part 12086B | Part 12086C |
| Hydrochloric Acid 5%, Aqueous | 1 Liter | 1 Gallon | 20 Liters |
For storage requirements and expiration date refer to individual bottle label.
APPLICATION:
Newcomer Supply Hydrochloric Acid 5%, Aqueous is a ready-to-use solution for acid cleaning glassware and is instrumental in ensuring laboratory glassware/plasticware is properly acid cleaned prior to solution preparation and performing silver, iron or calcium staining procedures.
METHOD:
Solutions:  All solutions are manufactured by Newcomer Supply, Inc.
PROCEDURE:
Before proceeding with acid cleaning, all glassware/plasticware should be cleaned with a laboratory grade glassware detergent, washed and well rinsed.

Most new glass is slightly alkaline and should be washed before initial use.

Using appropriate safety precautions, pour sufficient Hydrochloric Acid 5%, Aqueous into glassware; gently swirl to thoroughly coat all surfaces/sides/edges with the solution.
Repeat this process for all glassware/plasticware to be used in procedures that requires acid cleaning, including bottles, beakers, flasks, Coplin jars, graduated cylinders, stir rods, pipettes, thermometers and lids.

See Procedure Note #1.

Rinse all glassware/plasticware with a minimum of four changes of distilled water, ensuring that all surfaces/sides/edges have been rinsed well.

It is essential that the final rinses are distilled water or chlorine-free water. Tap water rinses may leave surface contaminates on glassware/plasticware resulting in potential staining issues.

Dry glassware in a designated area for acid cleaned glassware.
PROCEDURE NOTE:
Use fresh Hydrochloric Acid 5%, Aqueous with every batch of glassware acid cleaned. The solution can be reused on multiple pieces of glassware/plasticware that are acid cleaned at the same time.
REFERENCES:
aceglass.com. "What Are Good Cleaning Techniques for Laboratory Glassware?," December 20, 2016.
Sheehan, Dezna C., and Barbara B. Hrapchak. Theory and Practice of Histotechnology. 2nd ed. St. Louis: Mosby, 1980. 134.
Modifications developed by Newcomer Supply Laboratory.