Decalcifying Solution, Formic Acid/Formalin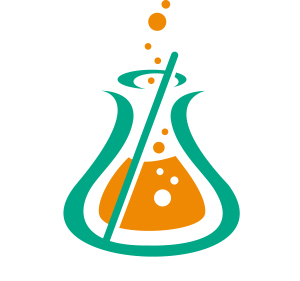 Shelf Life is 2 years from date of manufacture.
SOLUTION:                                                                                                       
| | | |
| --- | --- | --- |
| | Part 10493B | Part 10493C |
| Decalcifying Solution, Formic Acid/Formalin | 1 Liter | 1 Gallon |
Additionally Needed:
For storage requirements and expiration date refer to individual bottle labels.
APPLICATION:
Newcomer Supply Decalcifying Solution, Formic Acid/Formalin combines bone decalcification and fixation into a one-step time saving process.  This solution provides good cellular morphology preservation with a moderate rate of decalcification that is designed for light bone specimens such as sinus contents and disc material.  It is not recommended for femoral head and long bone sections.
METHOD:
Fixation:  Separate fixation is not required.
Technique:  Paraffin sections cut at 5 microns on adhesive slides
Solutions:  All solutions are manufactured by Newcomer Supply, Inc.
PROCEDURE:
Submerge bone segment(s) in container of Decalcifying Solution, Formic Acid/Formalin that adequately covers the specimen. A 20:1 ratio is recommended.
See Procedure Notes #1 and #2.
Check the specimen regularly for adequate solution coverage at routine intervals during the fixation/decalcification process for optimal reaction.  Decalcification time will vary and is dependent on size and weight of bone.
Check light bone samples every 1 to 2 hours.
Light bone specimens, on the average, will fix and decalcify in 4 to 6 hours.
Check completion of decalcification with Decalcification End Point Set (Part 1051) regularly to deter over-decalcification and loss of cellular morphology.
See Procedure Note #3.
Wash the specimen in running tap water when decalcification is judged to be complete.  Suggested time for small samples is 30-60 minutes; larger bones 1-4 hours or according to laboratory protocol established times.
Additional trimming of decalcified bone can occur at this stage to a size and thickness suitable for tissue processing.
Proceed with laboratory tissue processing procedure for bone specimens.
Trim block(s) and section the processed, paraffin embedded bone; if block trimming or sectioning is impaired due to bone hardness, surface decalcification is recommended.
See Procedure Note #4.
Perform surface decalcification by soaking the paraffin block with exposed tissue surface side down in recommended decalcifying solution for 15-60 minutes. Rinse block thoroughly with distilled water to remove corrosive acids and re-section.
See Procedure Note #5.

PROCEDURE NOTES:
Decalcification/fixative solution should be in contact with all specimen surfaces.  If multiple pieces are in one container, ensure that pieces are separated and/or suspended and not in direct contact or stacked on top of each other.  Change the solution at least daily and never add to or mix fresh solution with old.
Fixation/decalcification can be enhanced with the use of low speed agitation with either a stir bar/stir plate or rotator/shaker.
Decalcification end-point testing can also be accomplished through specimen radiography. Physical testing (probing or bending) of the bone is not recommended.
Decalcifying Solution, Formic Acid/Formalin is not a preferred product for surface decalcification.  Decalcifying Solution, Formic Acid 5%, Aqueous (Part 1049) and Decalcifying Solution, Formic/Citrate (Part 10492) are the recommended products for optimal surface decalcification.
Surface decalcification removes only a thin layer of residual calcium from the tissue block surface.  This will allow only a few calcium-free sections to be obtained. Repeating the surface decalcification process for additional sections may be required.
REFERENCES:
Bancroft, John D., and Marilyn Gamble. Theory and Practice of Histological Techniques. 6th ed. Oxford: Churchill Livingstone Elsevier, 2008. 338-343.
Luna, Lee G. Manual of Histologic Staining Methods of the Armed Forces Institute of Pathology. 3rd ed. New York: Blakiston Division, McGraw-Hill, 1968. 6-11.
Urban, Ken. "Routine Decalcification of Bone." Laboratory Medicine 12.4 (1981): 207-212.
Villanueva, Anthony. "Experimental Studies in Demineralization and Its Effects on Cytology and Staining of Bone Marrow Cells." The Journal of Histotechnology 9.3 (1986): 155-161.
Modifications developed by Newcomer Supply Laboratory.