Hollande Fixative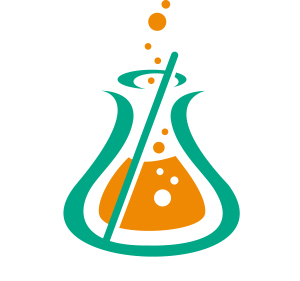 (use: Recommended for GI Biopsies.)
Shelf Life is 2 years from date of manufacture.
SOLUTION:
| | | |
| --- | --- | --- |
| | 1 Liter | 1 Gallon |
| Hollande Fixative | Part 1208A | Part 1208B |
For storage requirements and expiration date refer to individual bottle labels.
APPLICATION:
Newcomer Supply Hollande Fixative, a ready-to-use picric acid based fixative with an added copper acetate component, provides excellent morphology preservation, increased nuclear and sub-cellular detail while stabilizing red blood cell membranes. Hollande Fixative is recommended for gastrointestinal tract biopsies and endocrine tissue.
METHOD:
Fixation:
Larger Biopsies: A minimum of 4 hours to a maximum of 24 hours. To facilitate grossing, the tissue can be placed in Hollande Fixative for an hour to firm tissue; then cleanly trim to smaller pieces.
Small Biopsies:  A minimum of 1 hour is recommended.
Solutions:  All solutions are manufactured by Newcomer Supply, Inc.
FIXATION PROCEDURE:
Place fresh tissue specimen in Hollande Fixative as soon as possible after surgical excision.

See Procedure Notes #1 and #2.

Hold tissue specimens in Hollande Fixative until ready to process or a maximum of 24 hours.

See Procedure Note #3.

Rinse Hollande fixed tissue thoroughly in running tap water for a minimum of 15 minutes, followed by a minimum of 15 minutes in 70% ethyl alcohol (Part 10844) prior to processing.

See Procedure Note #4.

Place on tissue processor starting in Formalin 10%, Phosphate Buffered (Part 1090) fixation step.
PROCEDURE NOTES:
The acidic nature of Hollande Fixative is generally enough to sufficiently decalcify small bone without additional decalcification steps.
Hollande Fixative may grossly stain tissue green.  This reaction is normal.
Extended storage of tissue in Hollande Fixative is not recommended. After a maximum fixation time of 24 hours wash tissue in running tap water for a minimum of 15 minutes, then a minimum of 15 minutes in 70% ethyl alcohol; transfer Hollande fixed wet tissue to Formalin 10%, Phosphate Buffered for long-term storage purposes.
It is essential that Hollande fixed tissue is thoroughly washed prior to tissue processing or an insoluble blue phosphate precipitate will form upon exposure to Formalin 10%, Phosphate Buffered.
Dispose of Hollande Fixative as hazardous waste and/or according to local and state environmental regulations.
REFERENCES:
Bancroft, John D., and Marilyn Gamble. Theory and Practice of Histological Techniques. 6th ed. Oxford: Churchill Livingstone Elsevier, 2008. 70.
Carson, Freida L., and Christa Hladik Cappellano. Histotechnology: A Self-instructional Text. 4th ed. Chicago: ASCP Press, 2015. 21.
Dapson, Janet Crookham, and Richard Dapson. Hazardous Materials in the Histopathology Laboratory: Regulations, Risks, Handling, and Disposal. 4th ed. Battle Creek, MI: Anatech, 2005. 150, 265-266.
Goss, Gwen. "Hollande's Solution as a Routine Tissue Fixative." Lecture, Region IV Meeting, National Society for Histotechnology, Chicago, June 1990.
Hollande, A. Ch. "Enrichment of Bouin's Liquid Picric Acid by the Addition of Neutral Copper Acetate." Report of the Society of Biology 81 (1918): 17.
Modifications developed by Newcomer Supply Laboratory.